Dear Students,
The Premier, Minister for Health and Medical Research in Sydney has announced that Sydney will be locked down (stay-at-home orders) across all of Greater Sydney including the Blue Mountains, Central Coast and Wollongong from 6 pm 26 June until 11.59 pm Friday, 9 July.
Sydney campus including Sheldon Training Restaurant and Edison Workshop will be closed until 11.59 pm Friday, 9 July. For practical classes, please wait for further updates from our college staff (e.g., course coordinators). All online classes will continue as usual. Please follow the class timetables and announcements made by your respective schools.
Everyone in Greater Sydney must stay at home unless it is for an essential reason.
Essential reasons include:
1. Shopping for food or other essential goods and services;
2. Medical care or compassionate needs;
3. Exercise outdoors in groups of 10 or fewer;
4. Essential work, or education, where you cannot work or study from home.
Refer to https://www.nsw.gov.au/media-releases/covid-19-restrictions-extended-nsw
Please refer to additional restrictions for New South Wealth at https://www.nsw.gov.au/covid-19/rules/greater-sydney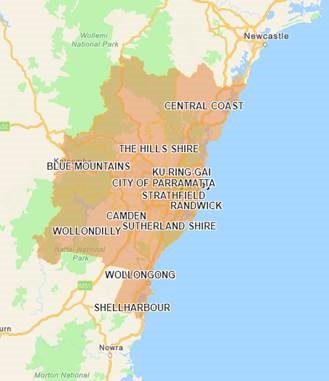 The college will provide updates regarding campus closures before 11.59 pm Friday, 9 July.
If you have any further enquiries, please feel free to contact our staff.
Yours sincerely
Charles