VET NATIONAL CODE: FBP40217
Total Duration
(48 weeks Tuition + 4 weeks Break)
Location
NSW | QLD | TAS Campuses (AIBT)
Pricing
Tuition Fee - OffShore Int Student: $20,000 *

Tuition Fee - OnShore Student Visa Holder: $18,000 *

*Non-Tuition Fees not included
FBP40217 – Certificate IV in Baking describes the specialist technical skills and knowledge of an advanced bread baker, advanced pastry cook or advanced baker working in a commercial baking environment.
Important – Pre-Enrolment Information:
Prior to enrolment, it is a mandatory requirement for students to complete the Student Pre-Enrolment Genuine Temporary Entrant (GTE) Form.  After receiving and reviewing the form a consultation with our Enrolments Team, Sales Manager or Sales Agent will be scheduled where you will be provided with all the relevant course information to help guide you into making a formal decision.
More information on Student Pre-Enrolment and Application Process is available on the 'Get Started' Tab on our website homepage www.aibtglobal.edu.au
CRICOS Course Code:
AIBT CRICOS CODE: 106672A
Delivery mode:
AIBT (NSW | QLD | TAS) In Class / In Sheldon's Training Restaurant
Training Facilities:
Sheldon's Training Restaurant (NSW)
Shop 7
68 Mountain Street
Ultimo
Sydney NSW 2007
Sheldon's Training Restaurant (QLD)
Shop 7
235 Nursery Road
Mount Gravatt
Brisbane QLD 4122
Hobart Training Kitchen
67 Federal Street North Hobart
Tasmania
7000
Assessment:
A variety of assessment methods form part of this course including written assignments, presentations, portfolios of work, role plays and projects.
Intake Dates:
AIBT – Monthly intakes except June and December
Study Period
In a year, there are two study periods*:
The 1st study period: from January to May (June Break)
The 2nd study period: from July to November (December Break)
*Note: Students may be required to continue their study during the June break and December break. The study classes in June and December can be arranged due to special circumstances (e.g., lack of academic progress or under the intervention strategy plan.)
Awarded by
Brighton Pacific Pty Ltd T/A Australia Institute of Business and Technology (AIBT)
RTO Code 41138 | CRICOS: 03430J
Packaging Rules:
Total number of units = 14
7 core units plus 7 elective units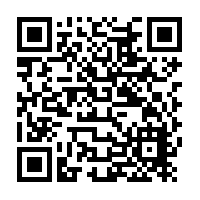 The Little Red Book QR Code