Diploma of Business +
Advanced Diploma of Business
VET NATIONAL CODE: BSB50215 | BSB60215
Notice
BSB50215 - Diploma of Business and BSB60215 - Advanced Diploma of Business have been superseded by
BSB50120 - Diploma of Business
BSB60120 - Advanced Diploma of Business on 18th October 2020.

BSB50215 - Diploma of Business and BSB60215 - Advanced Diploma of Business can be delivered and assessed for an extended transition period until 19th April 2022.
Total Duration
(76 weeks Tuition + 16 weeks Break)
Location
NSW | QLD | TAS Campuses (AIBT)
Pricing
Tuition Fee - OffShore Int Student: $18,800 *

Tuition Fee - OnShore Student Visa Holder: $14,800 *

*Non-Tuition Fees not included
BSB50215 – Diploma of Business applies to individuals with various job titles including executive officers, program consultants and program coordinators. Individuals in these roles may possess substantial experience in a range of settings, but seek to further develop their skills across a wide range of business functions.
BSB60215 – Advanced Diploma of Business reflects the role of individuals with significant experience in a senior administrative role who are seeking to develop expertise across a wider range of business functions.
Important – Pre-Enrolment Information:
Prior to enrolment, it is a mandatory requirement for students to complete the Student Pre-Enrolment Genuine Temporary Entrant (GTE) Form.  After receiving and reviewing the form a consultation with our Enrolments Team, Sales Manager or Sales Agent will be scheduled where you will be provided with all the relevant course information to help guide you into making a formal decision.
More information on Student Pre-Enrolment and Application Process is available on the 'Get Started' Tab on our website homepage www.aibtglobal.edu.au
National Code:
BSB50215 / BSB60215
CRICOS Course Code:
AIBT CRICOS CODE: 088255E & 088256D
Delivery mode:
AIBT (NSW | QLD | TAS) Virtual/In Class All units available Virtual/In Class/Blended
Assessment:
A variety of assessment methods form part of this course including written assignments, presentations, portfolios of work, role plays and projects.
Intake Dates:
AIBT – Monthly intakes except August (December intake online classes only)
Awarded by
Brighton Pacific Pty Ltd T/A Australia Institute of Business and Technology (AIBT) RTO Code: 41138 | CRICOS: 03430J
Packaging Rules:
Total number of units = 10
The successful achievement of these qualifications requires you to complete all Units of Competency provided in the Course Format below which satisfies each qualifications' packaging rules as per training.gov.au.
(BSB50215)
and
(BSB60215)
BSBADV503
Coordinate advertising research
BSBMKG523
Design and develop an integrated marketing communication plan
BSBMKG507
Interpret market trends and developments
>
BSBSUS501
Develop workplace policy and procedures for sustainability
BSBINM601
Manage knowledge and information
BSBINN601
Lead and manage organisational change
BSBMGT615
Contribute to organisation development
BSBMKG609
Develop a marketing plan
Please note all electives are pre-selected by AIBT. For more information on the course content, visit:
Training.gov.au/Training/Details/BSB50215
Training.gov.au/Training/Details/BSB60215
This qualification must be delivered as per the packaging rules, even if a core unit/named elective has been superseded, until such time as the qualification has been updated and this update is reflected on the National Register, training.gov.au, and is listed on the RTO's Scope of Registration.
There are many situations where it is considered beneficial for the student to receive the updated training that reflects the current skill needs of the relevant industry so a provider may choose to deliver the updated unit, issue a statement of attainment for those unit/s and then provide credit transfer – by mapping backwards – to the units named within the qualification.
The VET units need to be deemed 'equivalent' for credit transfer to be assigned
If the units are 'not equivalent' the provider will map the units to identify equivalence in content and learning outcomes (from the updated unit back to the superseded unit)
If this is not possible, the provider may need to match the content, but then undertake an RPL process to ascertain competence against each unit of competency.·
This would only need to do this once, then can be used for future decisions in the same circumstances.
If this still does not ascertain a 'competent' result, the student may need to undertake gap training against the destination qualification.
Academic requirement:
Successful completion of Australian Year 12 or Australian equivalent.
English requirement:
A minimum of IELTS 5.5 or equivalent is required.
International Students who do not meet the English language requirements for this course may undertake English Language Intensive Course for Overseas Students (ELICOS) according to the English Learning Matrix.
There are no pre-requisites for the qualifications within this package.
For more information, please visit:
Diploma of Business (Click Here)
Advanced Diploma of Business (Click Here)
HANDLING/ ADMINISTRATION FEES
$200 – (Handling Fee) $900 – (Administration Fee for Visa Assessment for students with a dependent/family)
PLACEMENT FEES
Before commencing placement within Diana School of Community Services, students will be required to obtain mandatory documents at their own expense. Students will be notified via email on when to obtain these documents. More information on these mandatory required documents can be identified on each individual course page on our website.
OSHC FEES
International students must have adequate health insurance while in Australia.
It is a condition of your visa that you have Overseas Student Health Cover (OSHC) for the full duration of your student visa. Overseas Student Health Cover (OSHC) is insurance to assist international students meet the costs of medical and hospital care. You can organise your own OSHC or we can assist you, as AIBT/ AIBT-I has an agreement with Bupa, one of Australia's major health insurance providers. For more information, please visit their website:
https://www.bupa.com.au/
UNDER 18'S FEES
We are partnered with Australian Homestay Network (AHN) – Australia's Largest Homestay provider. The homestay fee includes 3 meals and all amenities and may cost up to $350/week. Please visit 
https://www.homestaynetwork.org/students/pricing/
for more information about our prices in each campus location.
Other Fees
Additional fees will be incurred for re-enrolment, resubmission, credit transfer and certificate re-issuance. For further information, visit the fees page
here
.
Completing all the units of competency within this package will lead to the issuance of a Diploma of Business (BSB50215) and Advanced Diploma of Business (BSB60215) including a transcript of all completed units. Students who successfully complete individual units of competency, but not the whole qualification, will be eligible to receive a Statement of Attainment detailing the completed units.
AIBT does not guarantee that:
completion of an AIBT qualification will lead to an employment outcome; or

a learner will successfully complete a training product on its scope of registration; or

a training product can be completed in a manner which does not meet the requirements of the Standards for Registered Training Organisations (RTOs) 2015.
Executive Officer
Project Consultant
Administrator
Corporate Services Manager
Legal Practice Manager
Business Development Manager
Project Coordinator
Business Sales Team Leader
Business Analyst
Quarry Business Manager
Senior Executive
Business Development Director
Completion of an AIBT qualification does not guarantee an employment outcome.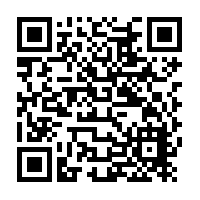 The Little Red Book QR Code