Certificate III in Individual Support (Ageing, Disability)
VET NATIONAL CODE: CHC33015
Total Duration
(42 weeks Tuition + 10 weeks Break)
Location
NSW | QLD | TAS Campuses (AIBT)
Pricing
Tuition Fee - OffShore Int Student: $10,000 *

Tuition Fee - OnShore Student Visa Holder: $9,000 *

Placement Fee: $500

*Non-Tuition Fees not included
CHC33015 – Certificate III in Individual Support (Ageing, Disability) reflects the role of workers in the community and/or residential setting who follow an individualised plan to provide person-centred support to people who may require support due to ageing, disability or some other reason. Work involves using discretion and judgement in relation to individual support as well as taking responsibility for own outputs. Workers have a range of factual, technical and procedural knowledge, as well as some theoretical knowledge of the concepts and practices required to provide person-centred support.
To achieve this qualification, students must have completed at least 120 hours of unpaid work (vocational placement) as detailed in the Assessment Requirements of the units of competency.
Vocational Placement will only commence after the 35th week.
Important – Pre-Enrolment Information:
Prior to enrolment, it is a mandatory requirement for students to complete the Student Pre-Enrolment Genuine Temporary Entrant (GTE) Form.  After receiving and reviewing the form a consultation with our Enrolments Team, Sales Manager or Sales Agent will be scheduled where you will be provided with all the relevant course information to help guide you into making a formal decision.
More information on Student Pre-Enrolment and Application Process is available on the 'Get Started' Tab on our website homepage www.aibtglobal.edu.au
View Vocational Placement Information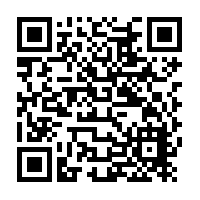 The Little Red Book QR Code